🎵 Well I drove my truck to Italy and on to Naples fair
There I went to Palestine to get some good fresh air
Well I journeyed on in to Athens, Trinidad and Celeste
To Edinburgh and Scotland, further to the west

Well I stopped in China, Christoval, Tadesse and also Nome
For I wanted much to see it all, before I started home
Columbo was so beautiful, Riviera what a sight!
Paris was the gayest place, especially at night!

Well I came on back from Ontario, St Paul, and Buffalo
Detroit was also on my list, and also St Joe
Well I came right in to Cleveland, Dayton, and South Bend
And on to Boston and Albany before my journey's end

Then over to Atlanta, Miami, and Jacksonville
Memphis, Paducah, and Charlotte before I could be still
Right on down through Virginia, Richmond, and Centerville
Yorktown, Franklin, Fredericksburg, and stopped in at Hemphill

Well I rambled into Portland, San Diego, and San Juan
Los Angeles, Pasadena, before my day was done
I finished all my traveling, I drove at a normal rate
I visited all those places named, never left the Lone Star State 🎵
-- "Never Left The Lone Star State" - Bill Neely
Of the 51 riders (and teams) that left College Station at noon on April 25, 43 would be finishers. 5 riders did not finish for personal or mechanical reasons, and 3 did not claim enough tour bonuses to qualify. So where did I fare in the scrum?
Before I continue, I need to thank the amazing rally staff. Rallies are complicated events with lots of moving parts (literally and figuratively!) and they wouldn't be possible without a team of people contributing their time and talents to making them the fun, safe events they are. Kimberly Walling and Chris Hopper checked us all in at the finish line, ensuring we had arrived on time and still in possession of our flags and beards. Lisa Landry helped shepherd us through the scoring process, and liaised with the hotel to get returning riders into rooms with hot showers as fast as possible. Annette Ure was on hand, as was Tara Tong, 2 faces I always love to see and wish I had more time to chat with, but they were too busy running around making sure the little things didn't become big things. Richard Swim, who rode in the rally himself, cut his ride short by several hours so he could be on hand to make the rest of us look like returning heroes with his photography. Tonatiuh Huitron created another fabulous rally book that will grace many of our shelves for years to come.
..and of course Paul Tong and Nancy Oswald, who invest so much time and effort into these events, planning, scouting, coordinating, promoting, scoring.. and still have time to answer my ridiculous text messages mid rally!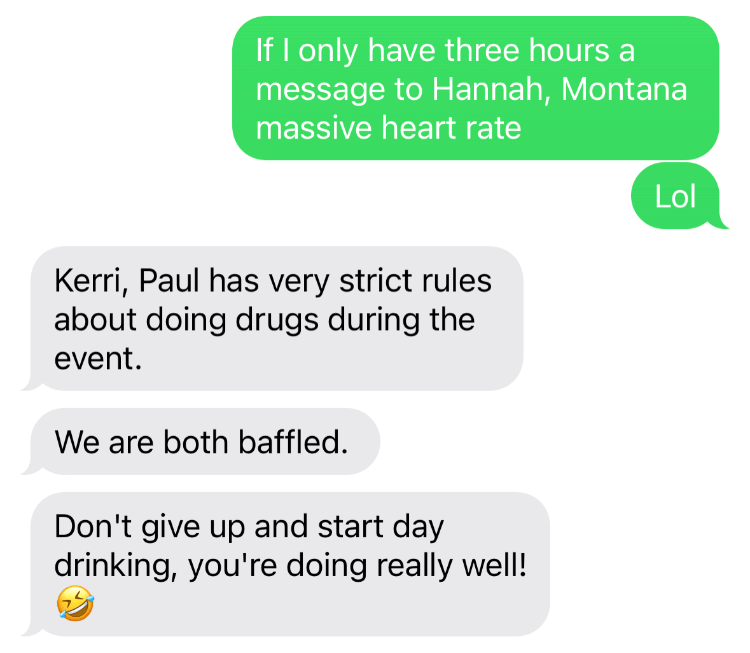 After wolfing down some snacks and taking hot shower and a nap, I woke up feeling… off. I tried to be social with folks as dinner time rolled up, but started feeling sweaty and anxious and my tummy was doing cartwheels. I arrived at dinner late, made a plate and found a seat, and felt a wave a nausea at all the noise of people and the smell of all the food, so I snuck out and sat outside for a few minutes. I couldn't figure out what the heck was going on, but folks noticed I was missing and came out to check on me, which filled my heart and was much appreciated.. eventually I felt myself enough to go inside, and a couple cups of water and unsweet tea later, I felt normal again.
I blame the bag of chips I ate as a snack; the next morning when packing, I went to throw the empty package away and noticed they were almost an entire year expired… YUCK! They tasted fine, but clearly were NOT!!
Anyways.. I snuck into a seat at a table with some folks I know, and was feeling progressively better as dinner wrapped up and we started in with the official awards. We had a moment honoring a rider who was no longer with us, Paul Burns, and the room got a little dusty. Then we shifted to some announcements for upcoming rallies, as well as special mentions for riders who couldn't be present and someone who had gone above and beyond to help a rider out; Paul actually put their phone numbers on the screen and asked us all to text them our thanks! Then came the Tough As Nails award (honoring Tim Harkins and his tenacity) which went to John Anderson for his overcoming situations during this rally that would've made even me throw up my hands and quit. A surprise second Tough As Nails award went to Nancy, and I resisted running up to give her a big hug as well.
Special SS4k awards were given out, and at least this rally I was far below the miles required with my mere ~3200, but it set my expectations fairly low for my finishing position; multiple big days in the saddle are doable for me, but it isn't my style, and I really wasn't moving anywhere near the pace needed for a big 4,000 miles/4-day run.. but with at least 4 of the field managing to pull it off, I had no doubts I was low in the standings.
I was soon called up, though, to receive my own reward. It seems like my posting publicly about not needing heated gear in Texas angered the weather gods, and while Ken Andrews might take the blame for the rain, responsibility for the chilly winds we all suffered through was put squarely on my shoulders!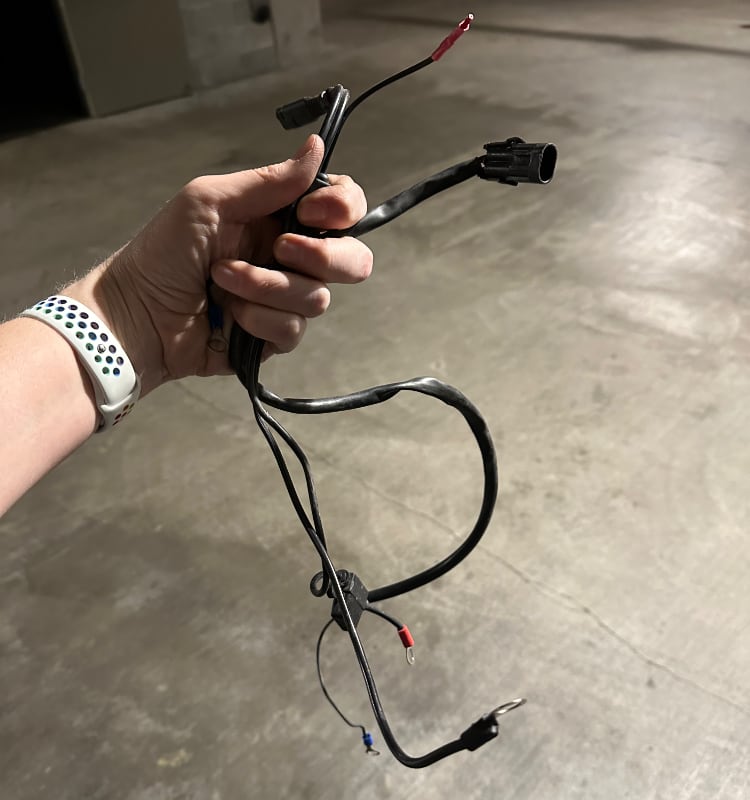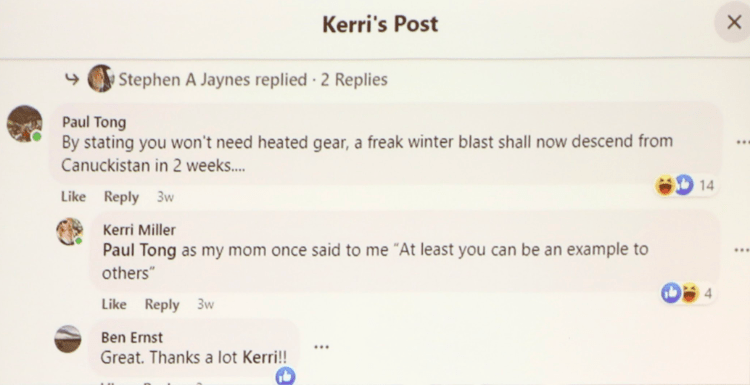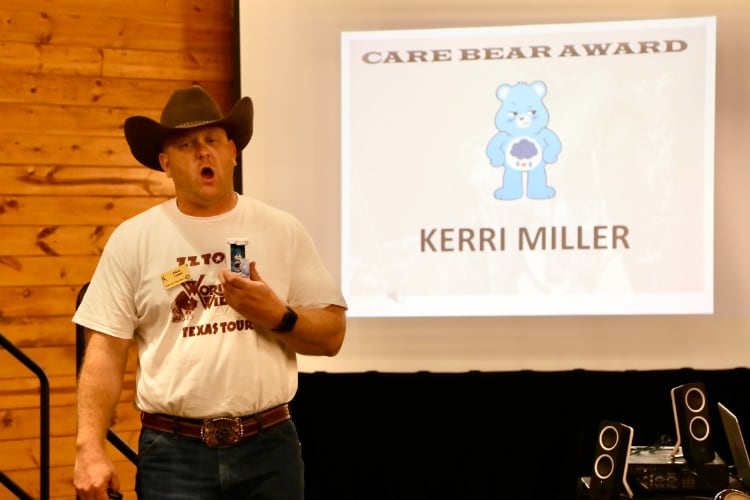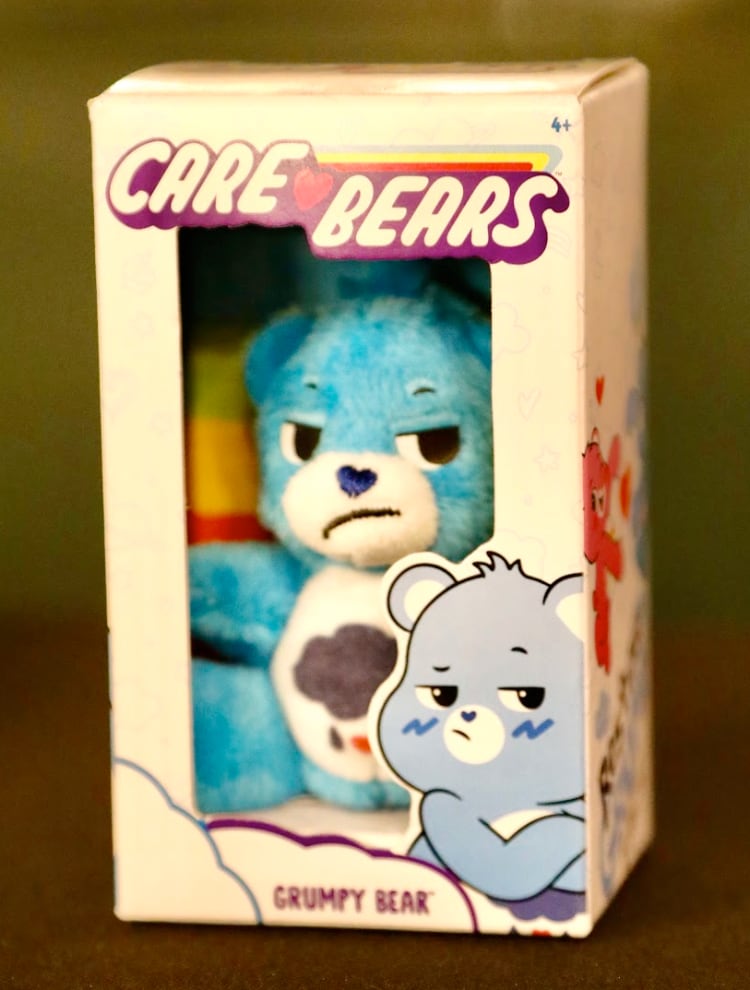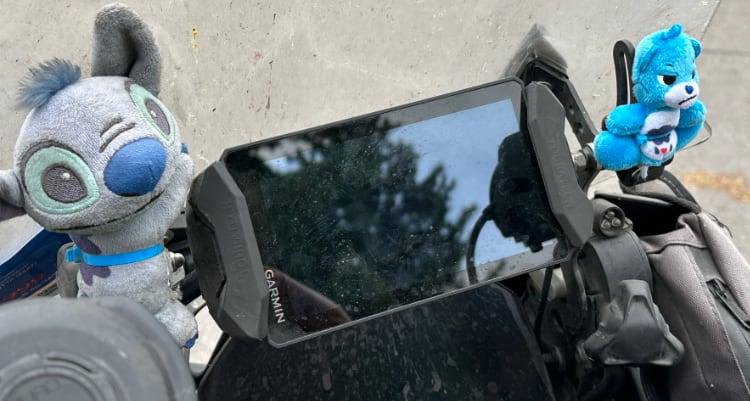 A few other awards were given out - the Heart Award to Daniel Eckert for helping stranded riders, the New Rider Award to the rookie 2-up team of Michael Fernedes and Claire Ivey, and then on to the finishers! Before he started, though, Paul pointed out the wide point spread, and how the wide range of points was due to riders solving puzzle by maxing out the the exponential points from meal locations and making sure they took all the rest bonus time available to them, and for the first time I thought "Hmmm… maybe I placed higher than I think!"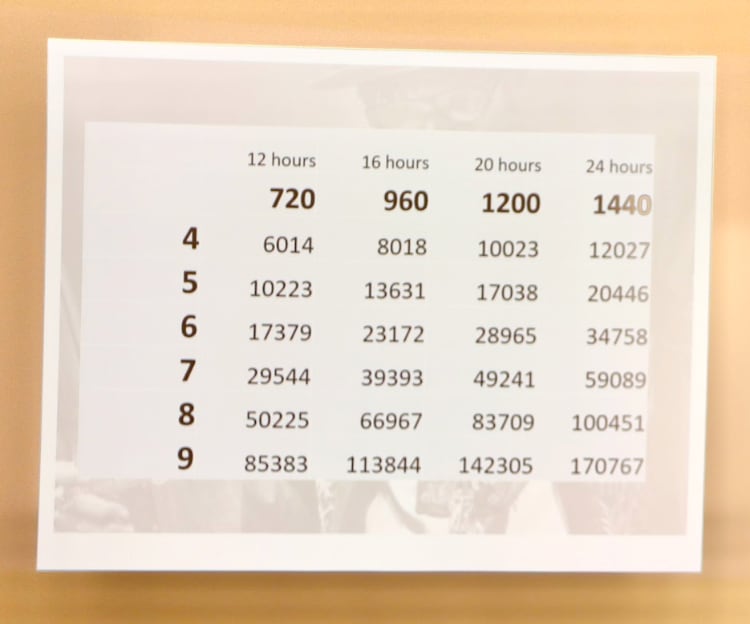 We first ran through the 2-day riders, and finally the 4-day riders. We got to the top 15, and I was still more than double.. then the top 10.. Daniel Eckert and I looked at each other, both of us not yet being called up. We'd earlier chatted and realized we'd both maxed out the points from the rest bonus. It wasn't until 6th place that anyone scored more points than we had earned by sleeping and eating! Daniel was called up to accept his fourth place trophy, as well as a special trophy for completing the most tour combos. I was in the top 3!?!
Finally, my name was called..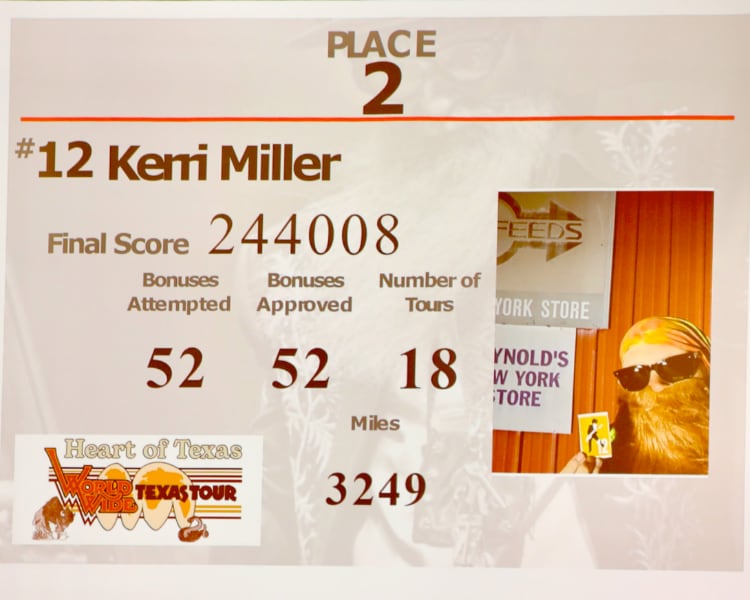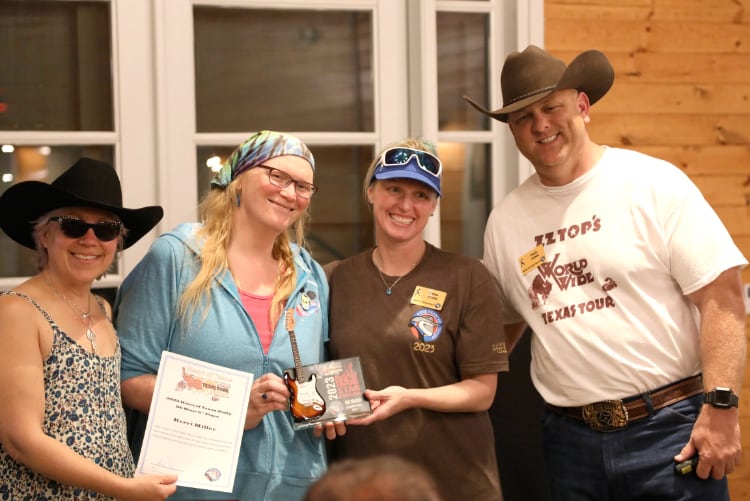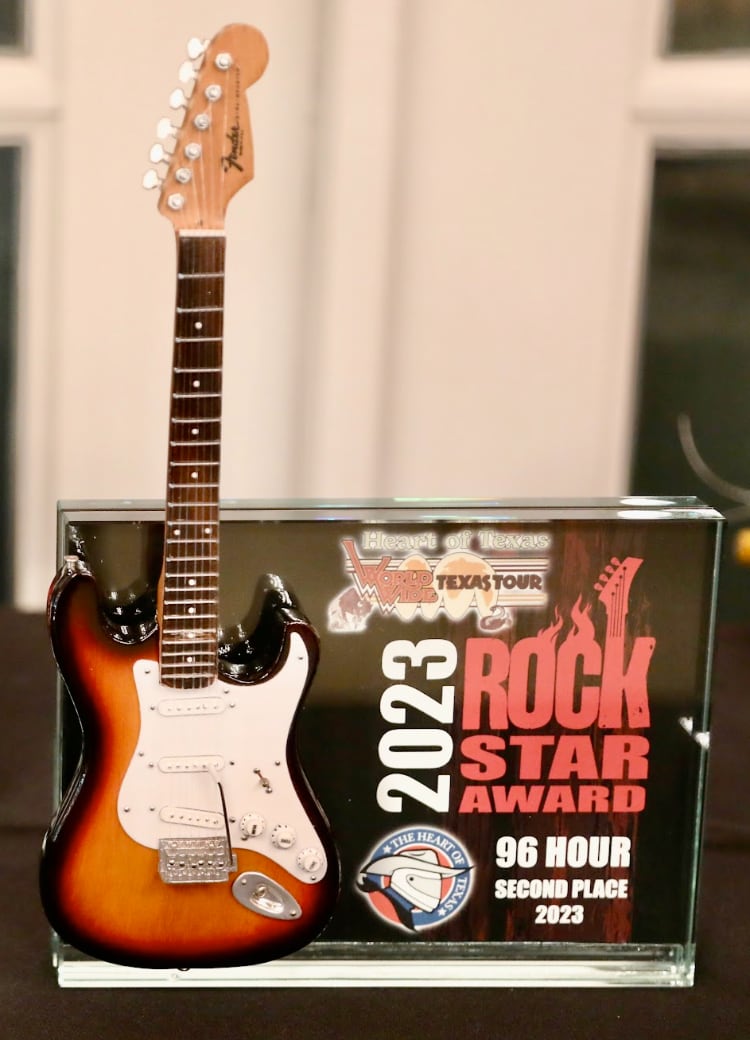 Well done, me! I was utterly convinced the entire rally that I was "just having fun" and while that's certainly true, as Daniel pointed out to me later, we may not have ridden that hardest or the farthest, but in this rally we rode the smartest. We figured out the puzzle, and that made all the difference.
..and what a difference it made! In the final daily report from Nancy, she shared this chart that shows all the different ways the top 5 finishers scored points; we all clearly saw different paths to the podium, but the points from maxing the meal/rest bonus were key.

Awards given out, we schmoozed for a bit, but were all pretty tired, so off to bed for most of us, including me. I wanted to keep pushing in "rally mode" to stretch out my endurance even more ahead of the Iron Butt Rally at the end of June, so I got a good night's sleep and pushed to do a Saddle Sore 1k to Farmington, NM in the extreme northwest corner, where I caught 5 hours of rest at a motel. I then pushed up through Utah, picking up National Park Stamps in Moab. You need a reservation to get into Arches and Canyonlands these days, but they have a trove of stamps at the administrative offices in town… a little life hack there for anyone going for a National Parks Tour!
Salt Lake City was the usual ridiculousness, 90 miles of bad driving from Spanish Fork to Brigham City, but there's an HOV lane the entire way, so you just get into and maintain your speed and you're through it in short order. Idaho was the usual drag (oh, how I detest I-84..) and I got to Boise about an hour before sunset and threaded north to Emmett, ID to the Black Canyon Dam, one of the bonus locations for this year's PNW Grand Tour (PNW-GT).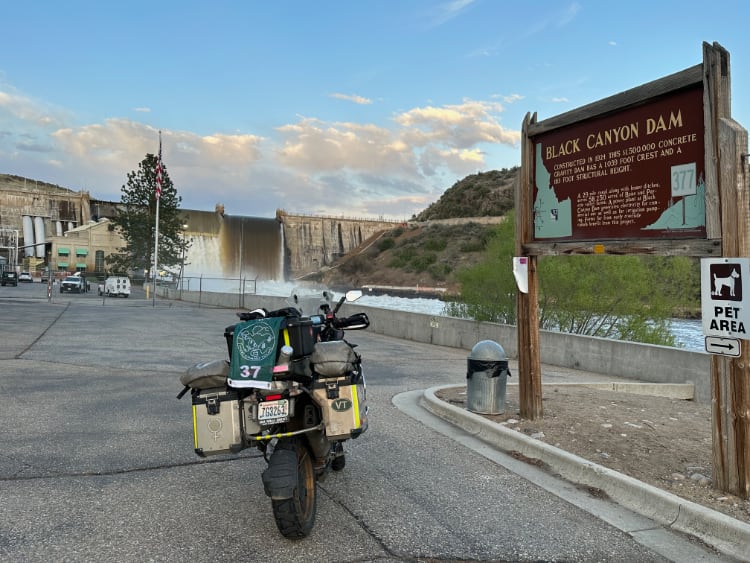 The sun was setting, but I was still feeling on to La Grande, OR, arriving well after dark. I again caught a 5 hour rest break, then rode up into the Blue Mountains at dawn and claimed the PNW-GT location of the Tollgate Store around 6:20am.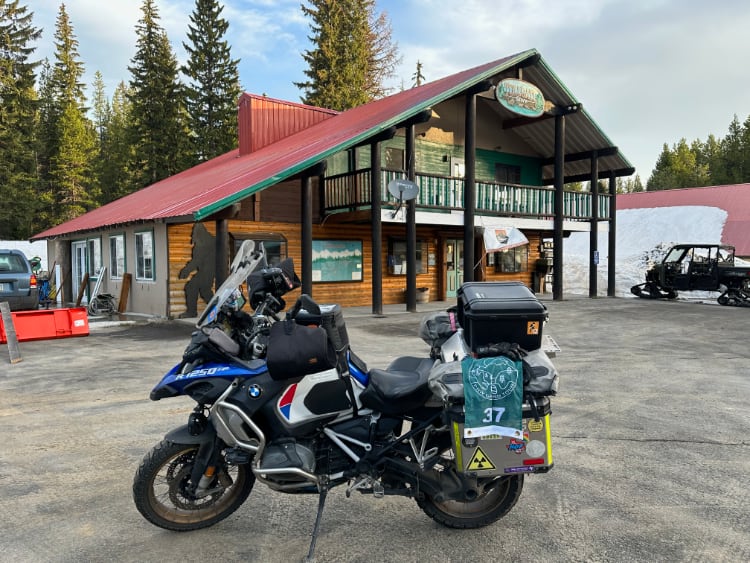 From there I dropped down the north side of the Blues into Walla Walla, WA for breakfast at the Maple Counter Cafe, another PNW-GT bonus location. I walked in their door at 7:03am, and got a fresh cup of coffee and a mushroom and spinach omelet and a side order of sourdough pancakes. Food so good you don't want to die for, but live for - definitely on my list for future visits later this summer!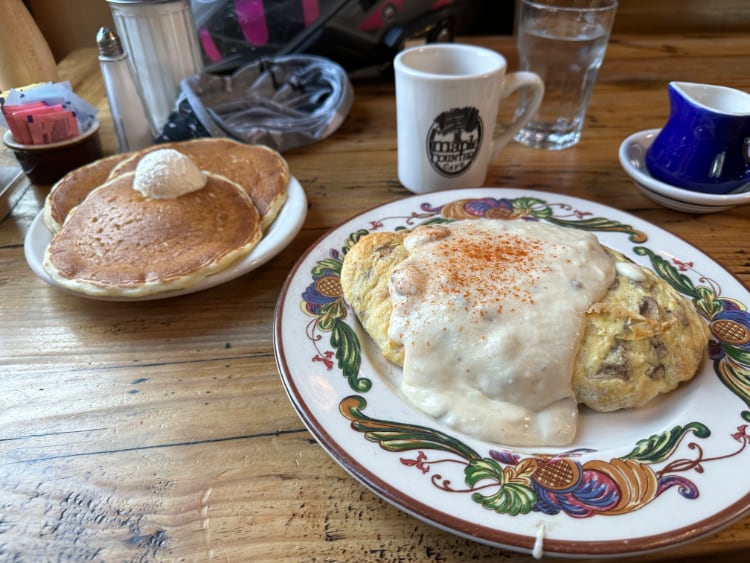 I lingered for a bit, killing time until the Whitman Mission National Historic Park on the west side of Walla Walla opened at 9am. I still got there a little early, but it was a beautiful spring day, so I lounged on the grass in some shade until the doors unlocked and the flag went up. I claimed a park stamp and chatted with the ranger on duty, who was prepping for a school field trip. She had lots of questions about the National Parks Tour and the Iron Butt Association, but she also had work to do so I gave her a sticker (which has my email on it) and headed off through Washington wine and hops country, through the Tri-Cities. I stopped in Yakima ("the Palm Springs of Washington") for gas before continuing to Ellensburg, climbing up along the Yakima River as it tumbled down from the Cascades. A customary stop in Cle Elum for coffee at the Pioneer Coffee Company, then Snoqualmie Pass, North Bend, the floating bridges across Lake Washington.. and finally home by 2:30pm, tired, satisfied, and with a load of laundry to do after 3 weeks on the road.
Wrapping up
---
All in all, I'm pretty happy with this rally. I encountered some issues with Garmin's timings being pessimistic, but it worked out to my advantage in the long run. Sitting on my butt, though, waiting for bonus windows to open.. really felt like a massive waste of time, but even looking back there weren't great options for adding more points or tours here.
I think heading south on Day 3 for the meal bonus at El Jalisense was mistake; If I'd taken a slightly shorter rest and been more efficient, I couldn't returned north and made it comfortably to Mookie's within their window, which would've been much more efficient.. but would've left some big points in the west unclaimed, so it's a toss up.
I think that the Planets bonus route, starting with Earth, was the least efficient route; I could've scored at least 6,000 more points in total if I'd braved Houston and been at Galveston at noon, swooping west and then north to claim 7 planets rather than 6; I might even have opened the door for a clean sweep of 8, although that would've left me fairly tight on tours heading back to College Station. Weather might have been a factor as well, but on paper and in retrospect, it was more efficient - less dead-heading for sure.
I did a lot of rerouting mid-rally to get around storms and to make up for timing issues from Basecamp, which I seldom have done in the past. On LDX it worked out for me, and in my retrospective for the event I mentioned that taking 5-10 minutes with the laptop somewhere is often worth the effort. I'm glad to have done more of it here, as I'm going to be doing a lot more of it during the Iron Butt Rally simply due to the length of that rally. More practice, more comfort, etc.
At the end of the day, the results are the thing; I figured out the puzzle, and could've scored more points - maybe even enough to sneak into first place - if I'd just push a little harder in the right places. I only pushed at about 75% for most of the rally, and while I'm not the mile monster that the Big Dogs are, I do ride smart.. and sometimes that makes all the difference.