Woke up to another day of marine layer area shrouding us with misty fog. Breakfast buffet at the fancy restaurant ($15 for an amazing buffet my god things are cheap here) then photos by the harbor and off we went, getting back to the main road for a few kilometers before stopping at a viewpoint just outside of town.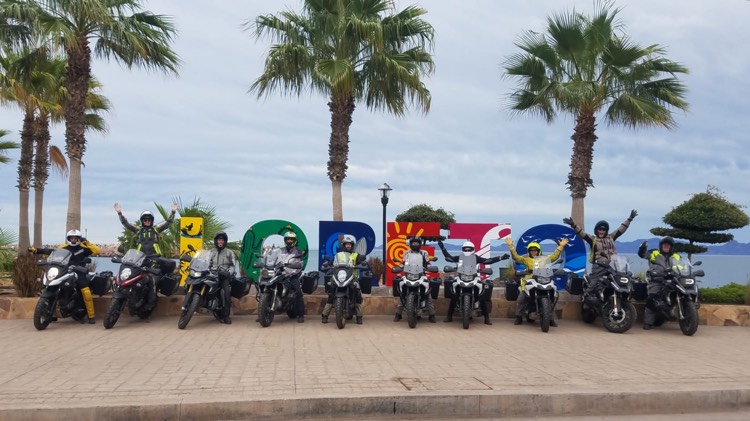 After that we were on our own, RoKo setting her ducklings free. I got hung up trying to get my gear set, so ended up last, a few minutes behind the group. The road goes straight for a while, and I was a bit alone, but soon caught up to a slow rental car just as the road started rising and getting twisty and interesting as it because to shift us westward across the peninsula. I finally got sick of the rental car and passed them on a switchback when the rain started, and a kilometer later the wind started getting a bit blustery, so I had to slow dow to compensate. It didn't rain /hard/ per se, more like a Seattle rain - misty, wet, vaguely chilly.
I caught up to a few folks as the road straightened for its due-west-southwest run to Ciudad Insurgentes, a farming town at a crossroads (and not much else.) Regrouping, we headed south with wheat and corn and soy on one side of the road, and cactus and mesquite and igneous rocks on the other. People spent an inordinate amount of time and effort making this land arable, and I wondered at where the water comes from for the corn… by now the rain had stopped, thank goodness, as the muddy roads made for the occasional "nope, I'm awake now!" moment. We stopped in Ciudad Constitucion for gas and sandwiches; my menu Spanish is getting better, so I helped order food for folks. We left at noon on the dot, and spent the next 2.5 hours on a nearly straight 125 mile run towards La Paz, another tourist town (and an exceptionally wealthy one, at that!)
We're staying tonight in a ritzy resort/golf course/marina sort of play, and my skin itches with how nice it is trying to be. We sat in the pool for nearly 2 hours, drinking Tecate at the swim-up bar until we just had to get out to get ready for Fancy Dinner. I much preferred the rustic Rice & Beans an the unpretentiousness of Bahia de LA or San Ignacio, but my idea of a vacation is not other people's, and I can roll with this — I know how to taste wine and talk about it, I can describe the flavors of scotches, and I'm able to making charming, urbane dinner conversation when need be.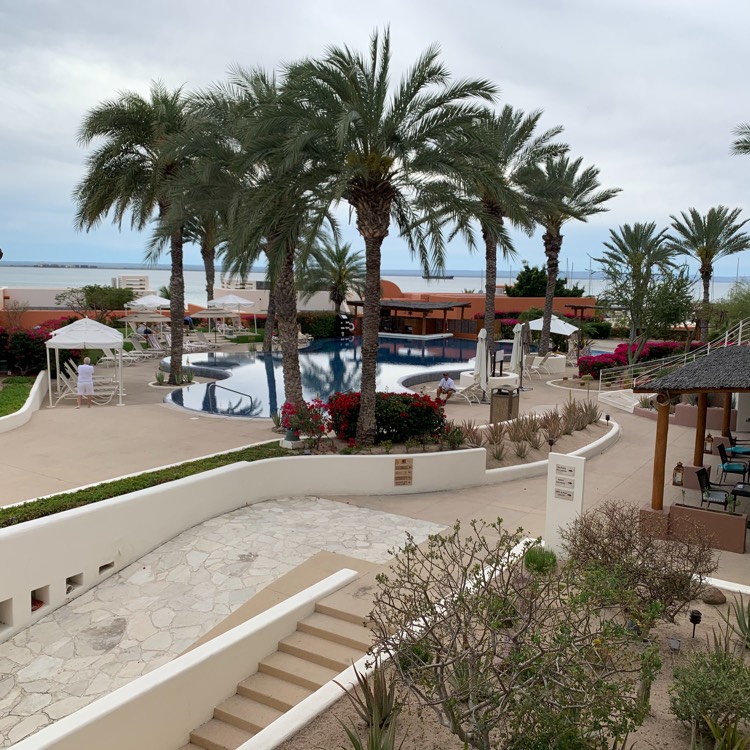 Tomorrow is our last day of riding, a relatively short day (125-odd miles). It's been a fabulous trip, and I can't believe it's almost over.