I woke up early on Sunday and queued up for the opening of Disneyland. I knew exactly the souvenirs I wanted to pick up, and spent a couple hours wandering the park in the early morning sunshine. It was surprisingly busy, at least, surprising to me — I hadn't factored in it being a school vacation period OR it being a weekend, so had to dodge lots of families and tourists and local teens. I didn't mind thought - there's something about Disneyland that makes me a more tolerant, happy person while I'm there, and the minor inconveniences of having to deal with a city of people, the annoyances that can drive me to rage and flee for the mountains is instead turned towards a sort of calm warmth at the squeals of childhood delight and wonder.
Pretty f'ing magical, I must say.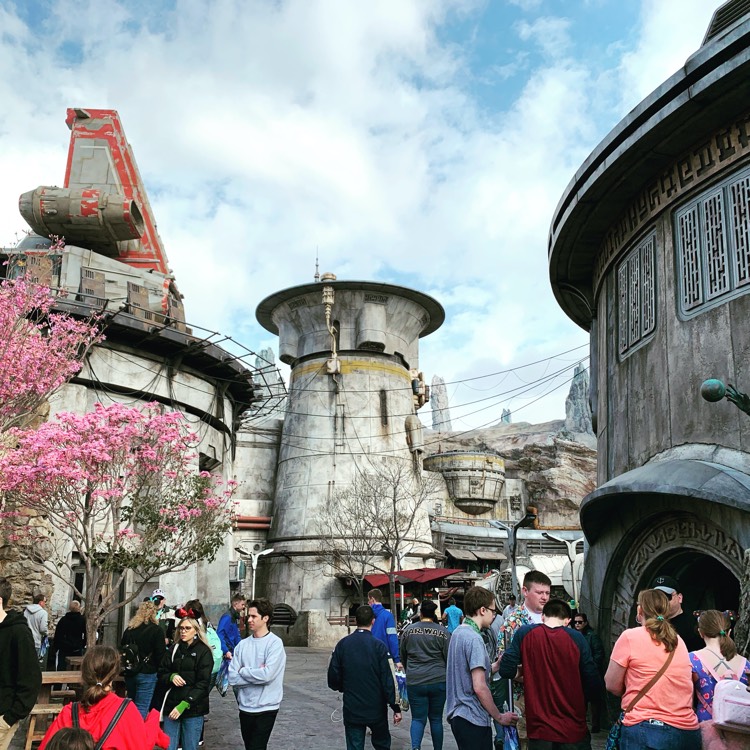 After a disappointing breakfast at Denny's (because it was open and nearby) I switched hotels, moving from Anaheim to Long Beach. Dropped off my gear and caught a cab up to the Motoquest shop to go over rental paperwork and hang out with RoKo, Nancy, and Allison - RoKo is our guide for this trip, and it was good to see Nancy and Allison again.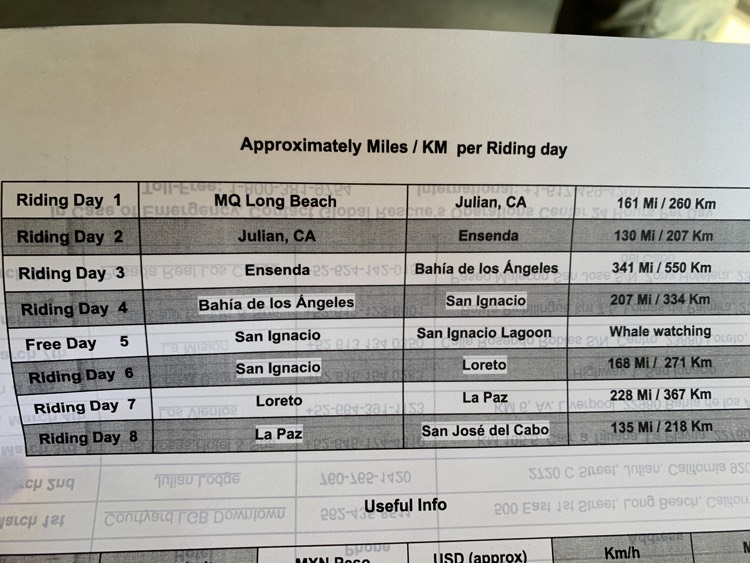 Back at the hotel, I got caught up on work news, then had a drink at the hotel bar with Nancy (who is my role model and bad influence, as usual!) We all gathered in the lobby at 630 and headed off for a welcome dinner, our fist time getting to really chit-chat with the rest of the folks coming on this trip. A fancy Italian joint, as usual I tried to do my best to "rise to the occasion" and use my "company manners" while wishing we were all in a hotel room with some takeout swapping stories instead of sipping wine and eating rich chocolate desserts….
Actually, scratch that - dinner was pretty awesome!
8am in the lobby, we load up all our luggage and head to the shop for orientation, packing bikes, travel advice for Mexico, yadda yadda.. good info, but I'm impatient. I remind myself continually that I'm on vacation, NOT on my life trip — the point is to go slow, to make friends, to actually stop sometimes instead of riding from sunup to sundown.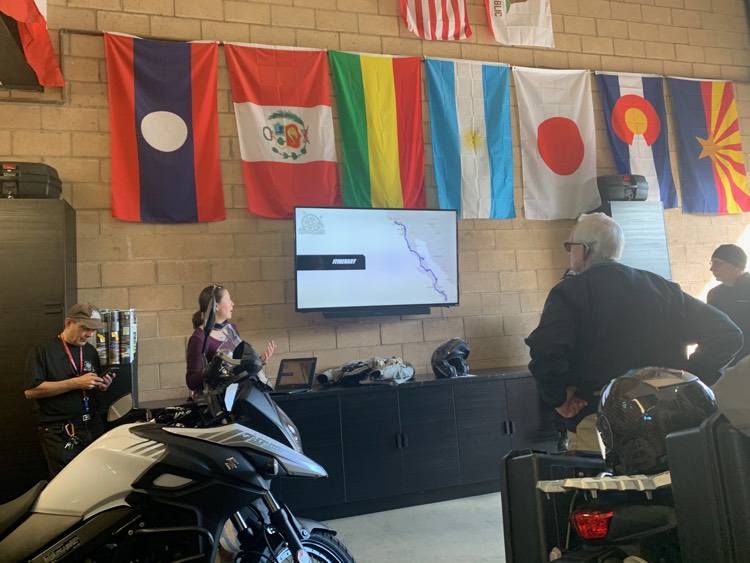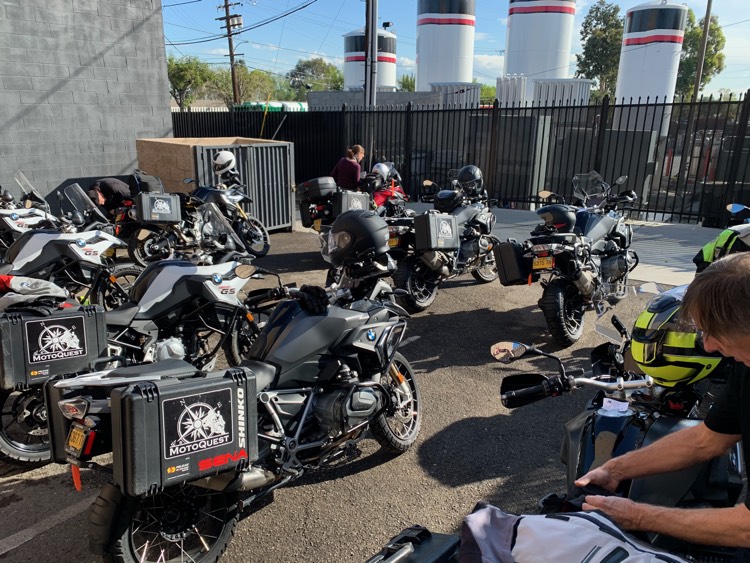 We finally get out on the road, and I immediately hate the 1200GS I'm on. I booked it with the idea that this would be an extended test ride of sorts, as the 1200GS is on my short list of Next Bikes, but this one is too short, too boring, too grungy - it's like riding a tractor or a riding mower, and I hate it and why am I on this trip why didn't I bring my own bike I could just go home now and… my brain winds up and runs away from me, as I'm riding without music because I need to "concentrate" on the city traffic to escape LA and to learn the new bike, and minor annoyances spin into frustrations and actual anger as I flash hot about my Bavarian steed for this week.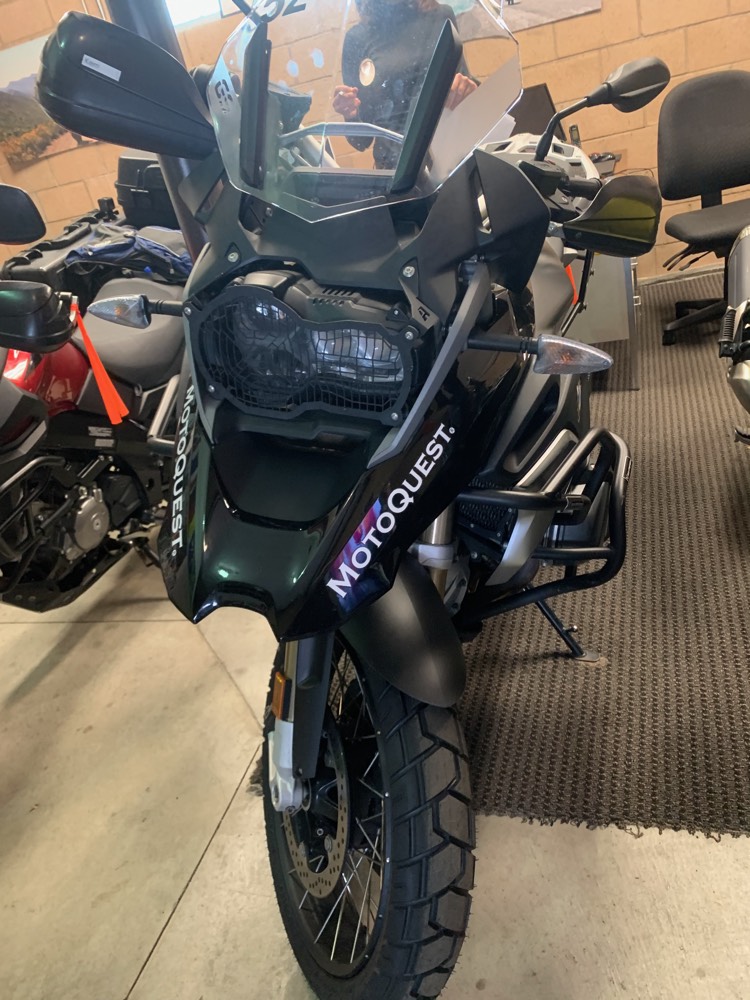 Lunch at a fancy pants country club in Temecula, where I ate a really damn fine burger and drank about half a gallon of water — turns out maybe I was just dehydrated? GO FIGURE! I haven't ridden in warm, dry conditions in 4-5 months, and I spent that last 100 miles with all my vents open, moisture leeching out of my skin. I get cranky and crabby when dehydrated. One of my sure warning signs of being dangerously (and I safely) dehydrated or hungry is I get MAD at everyone and everything and food and water sounds like the WORST THINGS IN THE WORLD.
Problem solved! After lunch, the BMW suddenly was a decent machine!
We rolled on, taking a side road up to a viewing platform about a reservoir and took a ton of photos. We stopped for gas in San Ysobel, and it started sprinkling lightly as we rode the last few miles to Julian, CA. BBQ and beer at one of the many small craft breweries here, and in bed by 9pm, exhausted.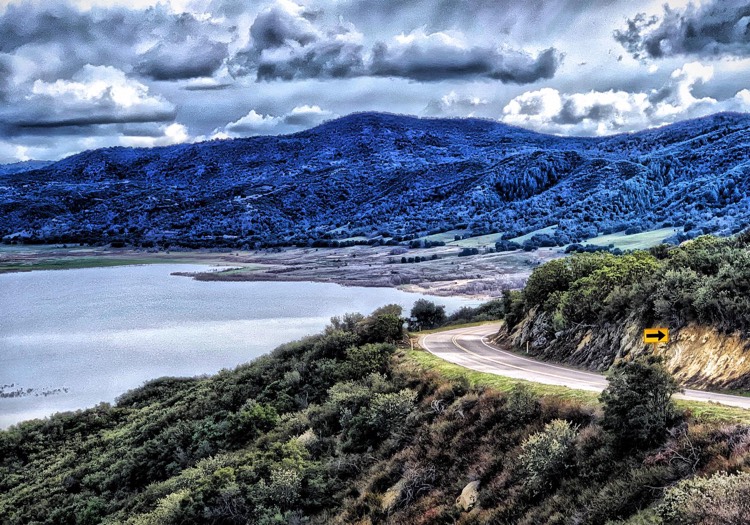 Tomorrow we're heading south and crossing into Mexico at Tecate. I really don't know what to expect — my images of Mexico are shaped almost entirely by television, which, lets be honest, doesn't really present Mexico as a place a girl like me should be going. I'm looking forward to being reminded yet again that no matter where you go, people are just people, living their lives, going to school, raising kids, making lunch, etc. We're all the same, we're all human. I can't wait to relearn that lesson.