I didn't sleep well at all; I had an anxiety dream and woke up a little after midnight in a sweat, unable to breath, jaw and teeth aching. No idea what THAT was about, just a hazy memory of a dream where Elizabeth Warren was engaging in an 'I know you are but what am I?" yelling match with Bill Barr.
I listen to too many political podcasts.
Drifted in and out of sleep the rest of the night. The weather was weird, occasional cold winds blowing for a few minutes, then complete calm for 20, 30 minutes… strange. Lake ghosts?
Up at 7am, on the road by 7:50am, I headed back into Dease Lake to grab some snacks from the market. I ate a banana and drank a Red Bull, then topped off the oil; Telos seems to go through about a quart every 5,000 miles, where The Morrigan (my old VStrom) seemed to never be down more than the tiniest amount.
The Trio pulled up and yelled a "Hey Kerri!" and I got an invite to accompany them up to Telegraph Creek, but I had some other plans for my day, and politely declined.. I may catch up to them in Dawson City later this week.
8:30am, north out of Dease Lake the road hugs the eastern shore of Dease Lake proper, mile after mile of chip seal, looking down on a glittering lake. Lots of short turnoffs to clearings that obviously serve as wild camping spots. I spotted a pair of moose in one as I zipped by, and locked eyes with a black bear in another.. black bears, if they take any notice of you at all, seem to always have a derp-a-derp look on their faces, like they're perplexed by you zipping through their world. Also, they're much smaller than you think. Spotted a small herd of 4 moose just lounging around in a swampy pond a few minutes later, so I throttle back a bit, since Nature seems to be out and about this morning.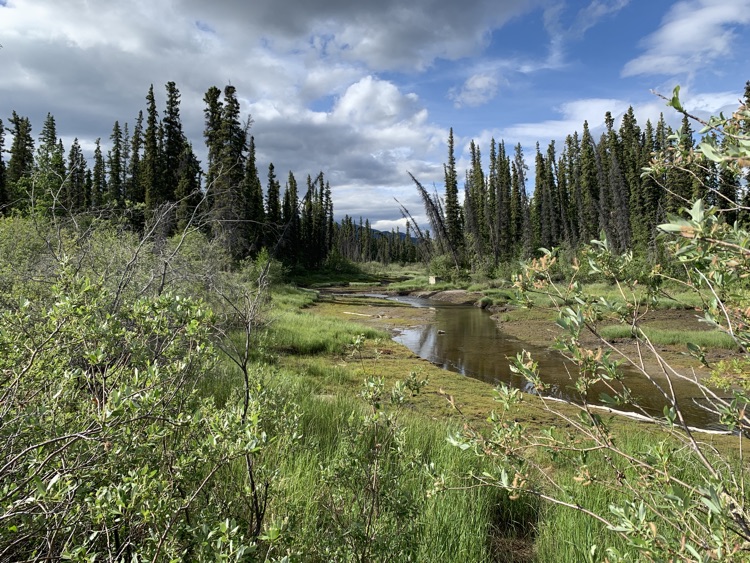 The Cassiar seems much shorter than I remember it, which is probably a result of my endurance and skill as a rider improving; 500 miles doesn't seem like a lot, but last year 300 miles seemed like an eternity. It also probably helps that Telos is a fast, powerful machine with a quality suspension, unlike The Morrigan who I had to squeeze every last bit of power out of her 650cc twin engine, and would wobble and wallow around turns. I've been ruined by riding a great bike.
10:00am or so, I stopped at a pull out to switch up the music and saw that there was a gravel road the lead into the bush. I swung in and found it opened up into a gravel pit, a perfect opportunity to do some drone flying. The sun was out, the wind was minimal, so I sat on a rock and flew around for a while, just playing and having fun.
Ran through a battery and packed it up, getting back on the road. Soon came up on Puppies & Vines, the off-grid cabin I stayed at last year. I loved that place so much, I was tempted to stop and see if the owner was around, but didn't want to disturb guests if they were there. I'd love to come back in the winter, though, and I started making mental plans for a 2-3 day stay in February…
Jade City was quiet, and I opted not to stop; I was getting hungry, and had the small restaurant at Nugget City in mind as my next stop, about the time I'd need gas as well. On the way back… maybe. I've heard mixed things about it being worth a stop. Zipped through the native village of Good Hope Lake as well, the gas station that I can never tell if its actually open or not; it just has that "why bother trying" look to the place, and its one of the last of the above-ground tank systems that I'm honestly intimidated by.. and hey, I don't actually need gas yet! Telos has the same on-paper range as The Morrigan, but I'm FAR more confident that Telos's onboard computer is being accurate than I was with The Morrigan's.
The north end of the Cassiar winds through an old burn, and I stopped to take some photos. I would've loved to get some drone footage to try to capture the scale of it, but there weren't any good opportunities, plus I passed a makeshift heliport, and drones aren't supposed to be flown within 5 miles of an active airport/heliport.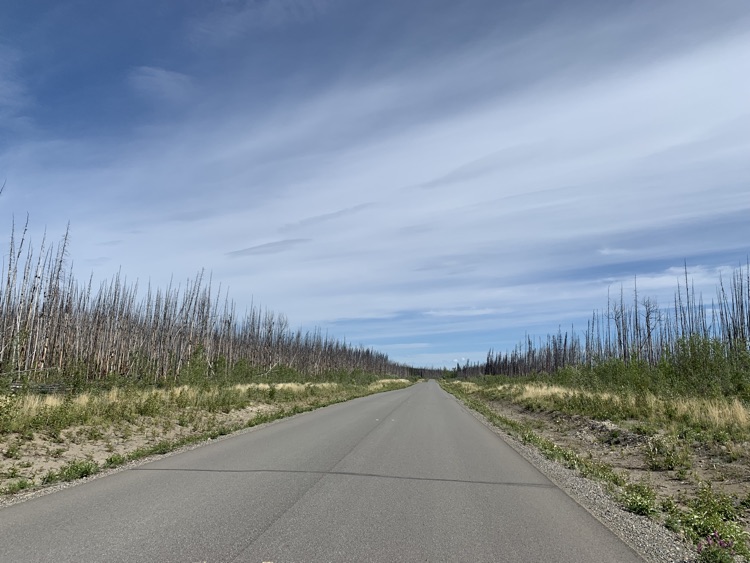 Crossed into the Yukon, and picked up the Alcan, passing by the serial killer gas station in favor of Nugget City 1km up the road. I got gas, and yet again had a grumpy Harley rider huffily waiting for me to move my bike (instead of, y'know, flipping around to the OTHER side and using the other gas nozzle..) What is it with Harley guys?
The menu at the Wolf It Down Restaurant is limited, but solid; honestly the best burger I've had in a long time. Chatted with the waitress/manager/owner, a German woman who'd been running the place for 20 years. She landed in Canada in New Brunswick, moving out here due to some kind of Canadian policy around how to get Permanent Resident status? Honestly I couldn't follow the intricacies of her story, but I got the gist of it. The grumpy Harley rider and his wife sat in grumpy silence staring out the window, not talking to each other; they must be having a really bad day.. 3 Harley riders rolled in wearing the entire branded get-up, and they were much chattier and gregarious. I was finishing up my lunch and about to leave when Gregg The BMW Guy popped in, so we chatted about the riding conditions around Dawson and Ross River, and like any good motorcycle nerds we spent a solid 10 minutes debating tire choices. The Harley guys got in on the conversation, too. Nice guys, as I suspected, from Alberta and Saskatchewan.
The Alcan is legendary, but BORING. I spotted a brown bear rummaging around in the grass, all shaggy and cinnamon colored, on the small side. Hit a few sections of loose, dusty gravel, and had fun getting to feel the rear wheel try to pass me! Someday I'll get comfortable with riding on loose terrain, where the wheels disagree about which direction to go, but end up sort of compromising.. but I'm getting better. Maintained a steady 85-90kph on these sections, which felt "fast" for the conditions.. of course, Gregg ripped past me with a wave, and a few other ADV guys zipped past. Damn, they're reckless.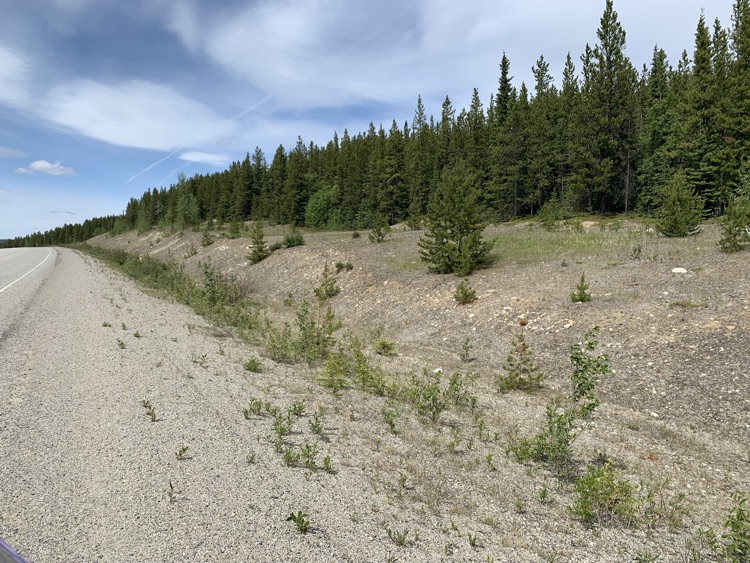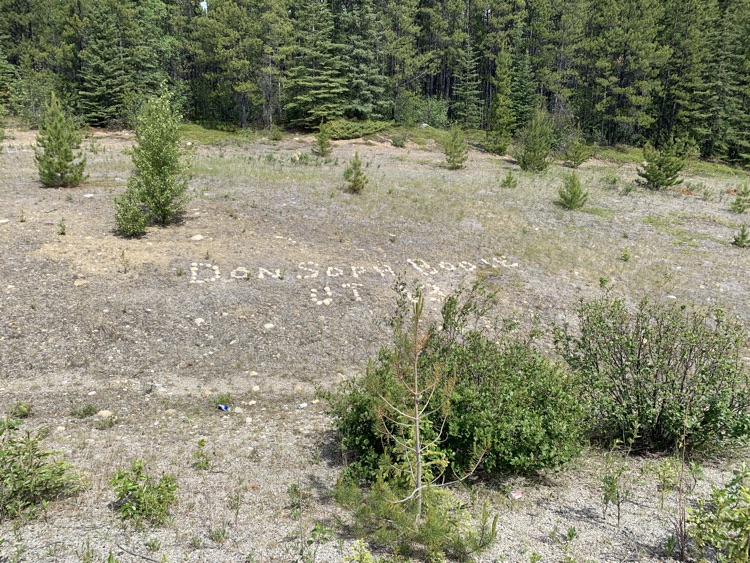 As I said, boring.. its wide, flat, not much to see really. I stopped in Teslin for gas, and Patrick, the guy with the Frankenstein Harley from the campground, was in the queue, as well as guy on a 1200GSA. We chatted on the porch for a while, then they went inside for pie. My heart was set on a cinnamon bun from Johnsons Crossing Lodge, so that was my next stop.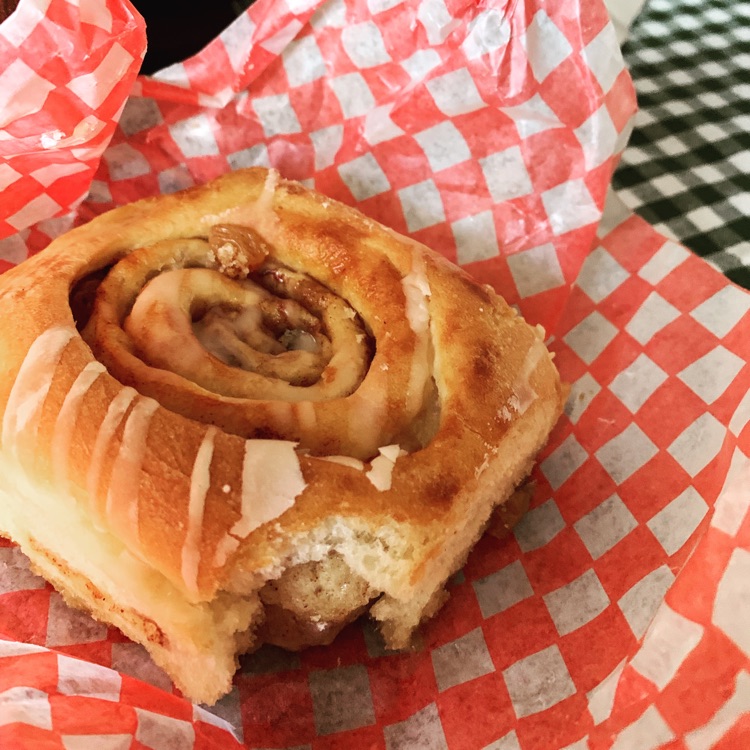 Short bit of road left to Army Beach, where I'm staying in a tiny cabin with Isabel & Phil, a German/British couple who've lived in Whitehorse for 30 years. Super generous and friendly, with "an old dog, a young dog, and a stupid dog" who loved getting pets and instantly adopted me into the pack. Once settled I explored the beach, a long, arcing curve of sand on the north shore of Marsh Lake, and then headed back inside for internet and sleep.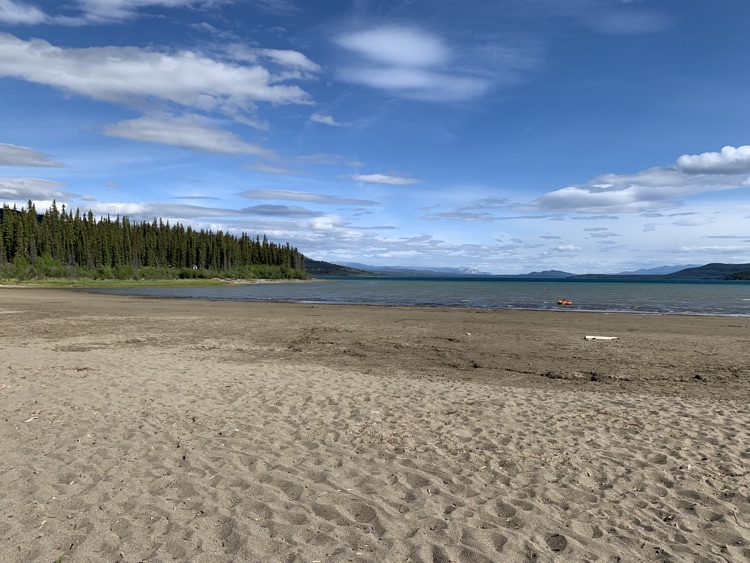 Wildlife:
Bears: 1 black, 1 brown
Moose: 6
Rabbit: 1