9am traffic in the city wasn't bad, but we confirmed that my Sena microphone is toast; Michelle can talk to me, but all I can do is wave back like a mad woman. A frantic arm wave and a head waggle isn't really an answer to "How comfortable are you with lane splitting?"
Crossing over the Bay Bridge on I-80 then south-ish past the array of city names you know of if you work in or around tech, we eventually join up with I-5, and for a few minutes I'm back on familiar roads as we dip through Stockton on our way to find CA-88. The city falls away, replaced by orange groves and vineyards, grassy fields broken with very aesthetically pleasing live oaks.
Continuing to climb up and up, Ponderosas and Sequoias begin to appear and then dominate as small mountain hamlets flow by. The road gets twisty, the air filled with pine, and we dip between 7000 and 8000 feet, snow still stacked high on either side of the road, obscuring our scenic views.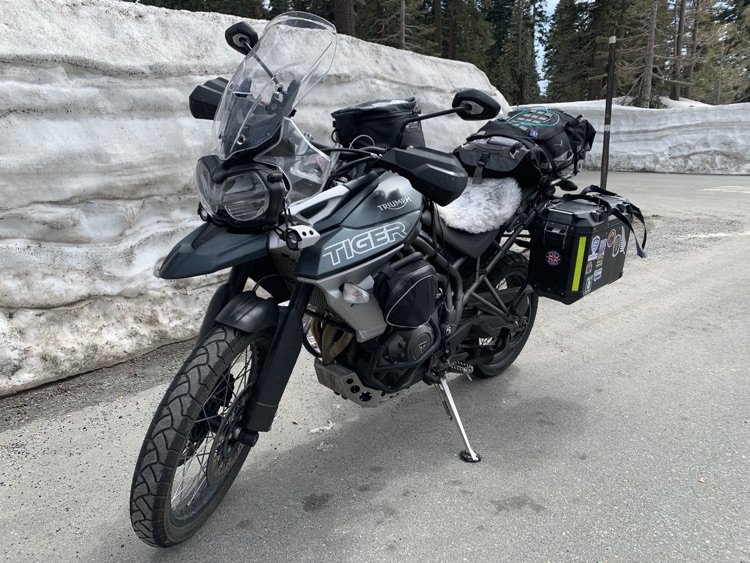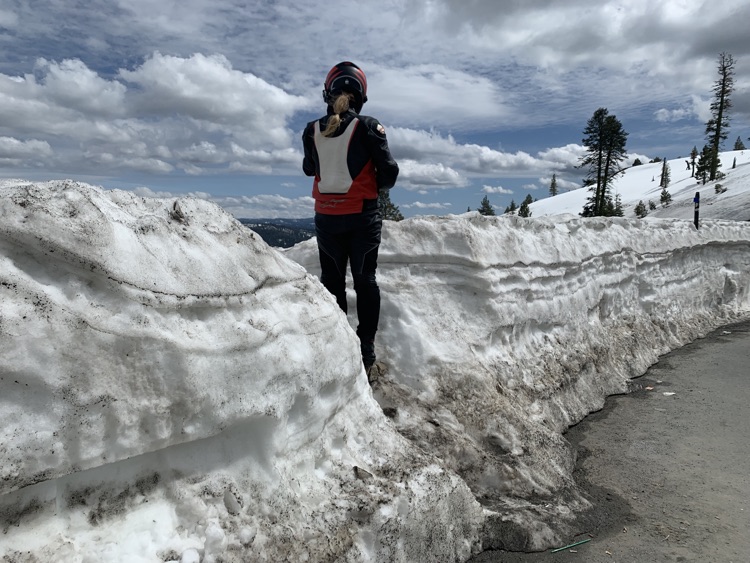 The road can't stay this high forever, and crests eventually before dropping us down into the fertile Nevada valley below, 4800 feet feeling like sea level.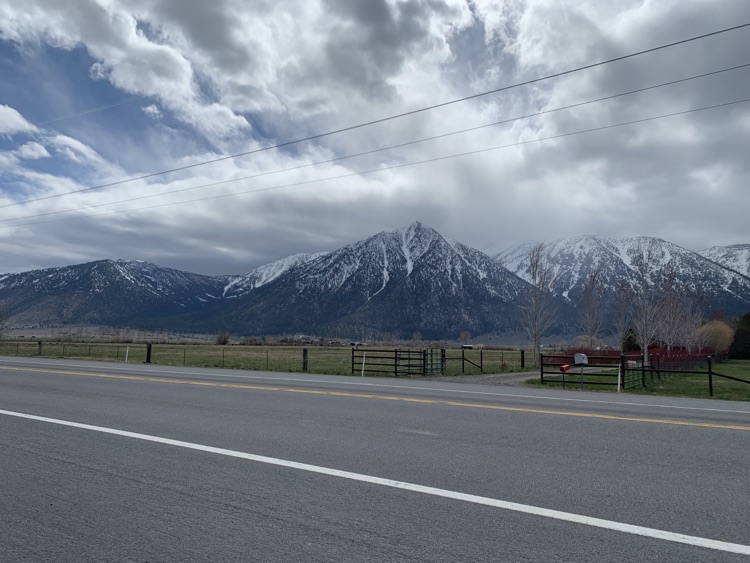 The wind picks up, as does traffic, and soon we're merging onto "real" highways on our way through Carson City towards Fallon, NV. Signs alert us to watch for wild horses, but none make an appearance, which is slightly disappointing as I've never spotted a wild one before. Still, actually seeing one would drastically raise our chances of in fact striking one with our motorcycles, so probably best they stay hidden.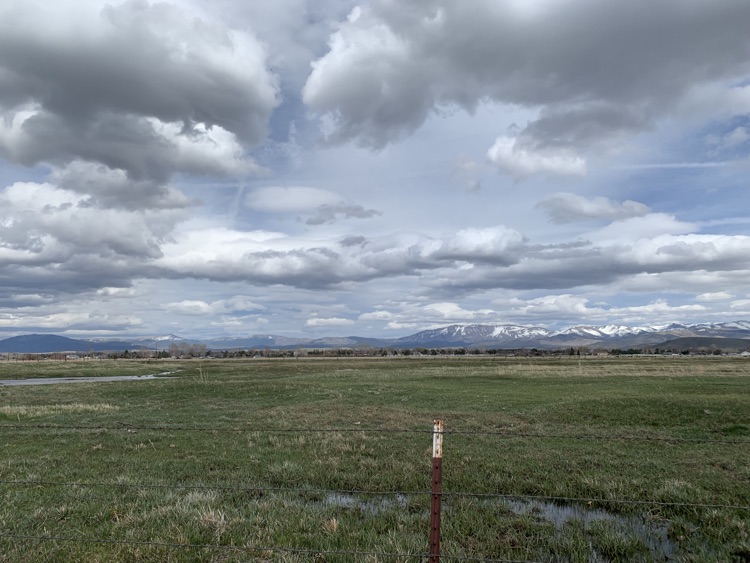 The grassland eventually gives way to the sage and sedge, but stays a hundred shades of green; its still spring and wet here in the high desert, and small wildflowers, grasses, and shrubs hurry about their fertile business.
Our hotel tonight is the luxurious Best Western, sandwiched in between 3 local mom-n-pop casinos. One of them has a steakhouse attached to it, which earns our business. I had the "burnt jalapeño burger" which is half hamburger, half bacon, 2 jalapeños, and something referred to as "cheese mix added" which I choose to assume is the dry cheese packet from a Kraft Mac-n-Cheese dinner.. whatever it was, it was goooood!