I'm off to Buffalo, NY for a conference, then back towards Seattle. I packed up and said goodbye to the fam - it was a great visit, and the camper was super comfortable, but its been a couple weeks and its time to get rolling again.
Keeping an eye on the weather reports and what Hurricane Florence is going to decide to do, I knew I'd have a bit of a wet start today, and wasn't disappointed. I headed west over VT-9, and the rain intensified as I crested the ridge of the Green Mountains, but at least it was a warm rain? I finally gave up on using Google, as it insists on rerouting you to the "fastest route" constantly instead of leaving me on the route I've mapped, so I stopped in the awning of a Lions Club on the outskirts of Bennington, VT to switch to the Apple Lady and her route advice. I skirted the edge of Bennington proper, catching some good views of the Bennington Monument, a large obelisk-tower commemorating the battle that took place 8 miles away in New York state, but bears the name of this Vermont town. I later rode past the actual battle site on a secondary state highway, into New York, past vacation cottages and small mill towns, crossing the Hudson River at Stillwater, and then up the river a few miles to the Saratoga NHP.
The park is a gorgeous wilderness reserve now, and I saw deer and turkey taking the twisting road in to the visitors center. The rain had mostly stopped by now, so I hopped out of the rain gear and headed inside, where I bagged 4 stamps, watched a historical interpreted rattle on about Benedict Arnold not being not so much the hero of Saratoga as people might think, and poked at the museum, which was ok.. I guess. Lots of revolutionary war era battlefield debris, which I kind of grew up seeing lots of, so I'm pretty jaded. One half of the museum was dedicated to Benedict Arnold, lots of interpretive displays debating his legacy, but strangely the entire visitors center seemed to assume you already knew everything about the battle itself.. kind of disappointing.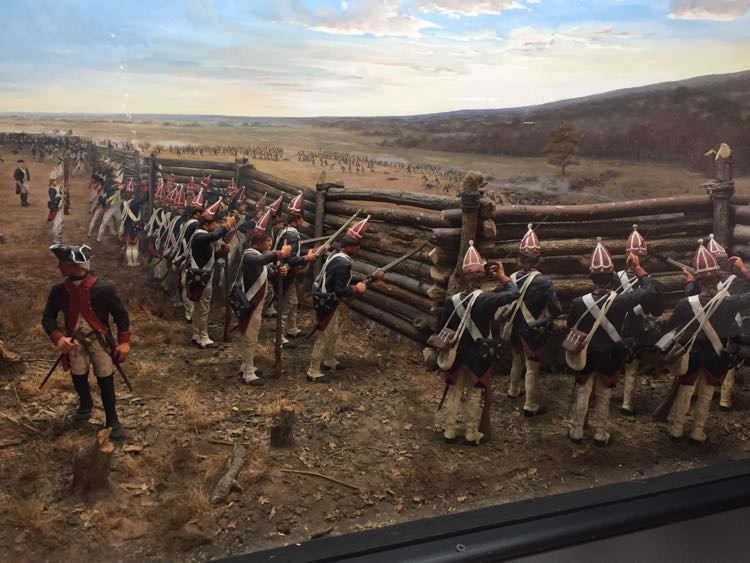 Back onto NY-67, I stopped in Amsterdam, NY for a coffee and "donut fries" because I needed some kind of lunch, then ducked onto I-90 and slabbed to Rome, NY, where I stopped in at Fort Stanwix NM, where they rebuilt a revolutionary war era wooden fort in the middle of downtown! It was completely deserted, but the visitors center had a much more entertaining museum and displays, and I wandered around the empty wooden fort, portions of it roped off for repairs now that the summer crowds are gone, and didn't see a soul the entire time. I picked up another 3 stamps, making this a 7 stamp day!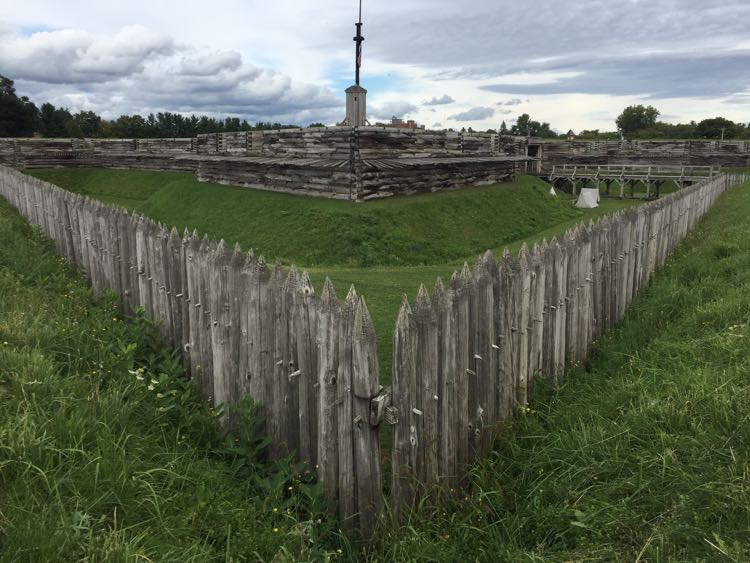 Spent the night in a [cheap generic motel]. I had originally intended to play poker at the poker room at Turning Stone Casino, a great room, but ended up working on my conference talk instead, which was the adult thing to do. Watched the WNBA Finals Game 3, and got to see my Seattle Storm win the title; I'm a season ticket holder, but due to all the travel this year didn't attend a single game! Figures I'd pick a championship year to skip…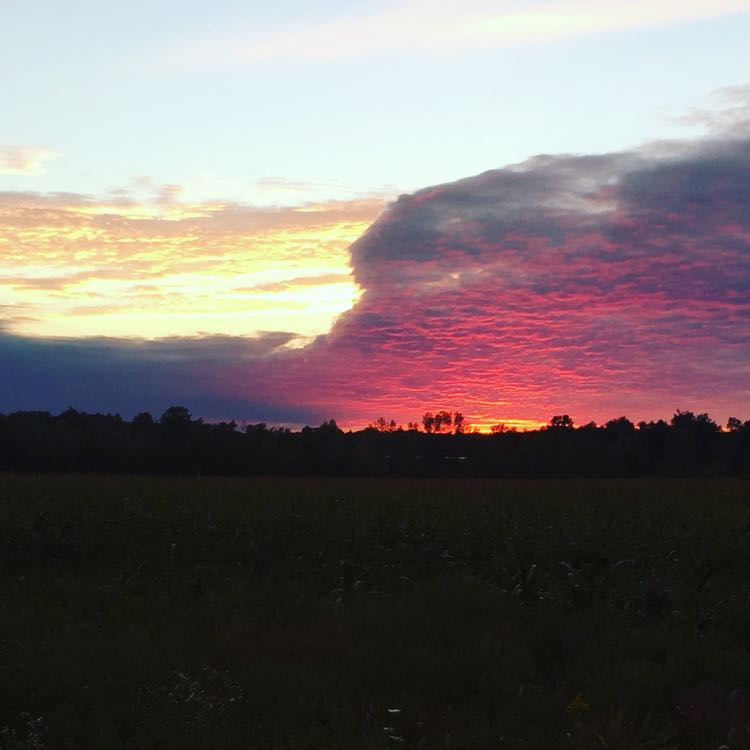 The next morning I worked most of the morning, sitting in the breakfast room at the hotel until almost 2pm. The coffee was still free, the wifi was fast, and the chairs comfortable, and I actually got quite a bit accomplished before slowly getting back on the bike and continuing west on I-90. A short run to Buffalo, 2.5 hours, found me at Yet Another Cheap Generic Motel on the outskirts of town, prepping for the conference. Weather to the south is looking gnarly, and while it shouldn't impact my ride back to Seattle, I do think I'll take off more or less immediately after my talk is finished, because its unpredictable at best.