Seattle is deceptively far north; we're the northernmost city of any size in the lower 48, and combine that with being socked in with low, heavy, dark clouds November-April, I decided to upgrade the stock halogen headlamp bulbs in my 2017 VStrom 650XT.
There's a number of great options out there, all for around the same price, but I ended up going with the new 4k Lumen LEDs from Cyclops Adventure Sports. They get consistently great reviews, and they're a local-to-me company, so I was glad to support them. The one feature that really stood out for me is the heatsinks with mounted cooling fans. While I'm not sure how long they'll hold up, given the really tight and enclosed space under the front cowling of the VStrom (and really any motorcycle) it seems like a Good Idea.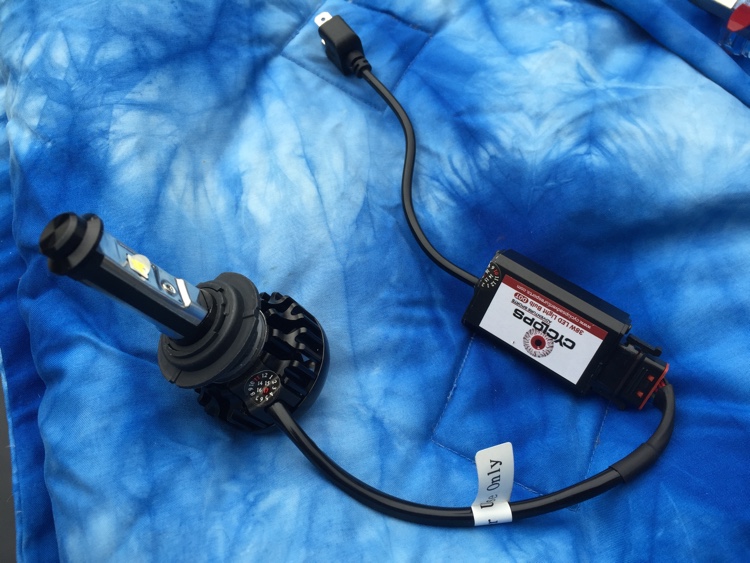 One immediate problem is that the low-beam housing on the VStrom is too small for the driver unit. The second problem is that the housing is sealed with a cap, so I had to Dremel out a pair of notches in the housing. One is for the wires to run out to the driver unit, and the other is for the plug that normally sits inside the sealed housing.. well, with that heatsink and fan, there's no space at all for the plug, so that has to come out as well.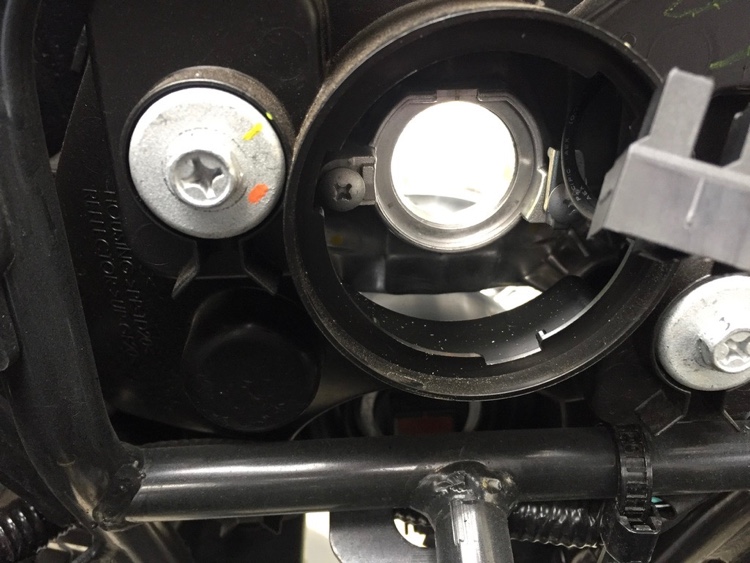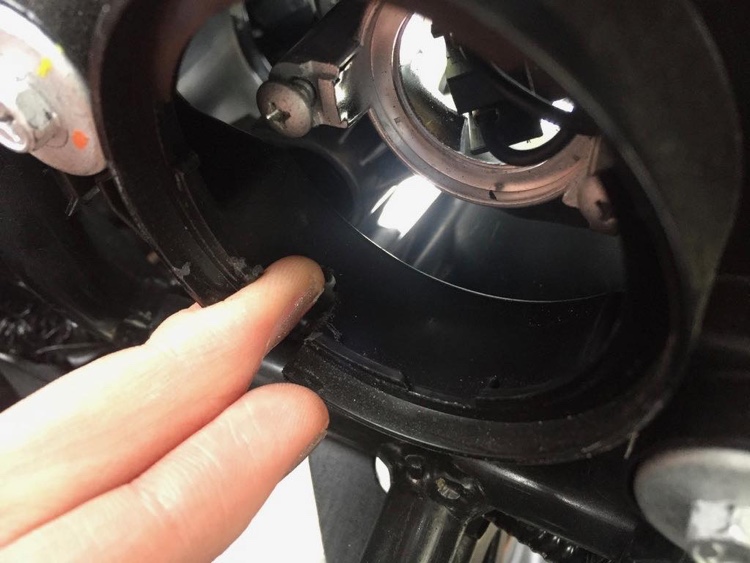 What gave me the most fits was that a bulb normally is held in place with a stiff metal clip, but with the heatsink in the way, there was no way to get the spring back in place. I realized after a good 30 minutes that the baseplate detaches from the bulb for exactly this reason!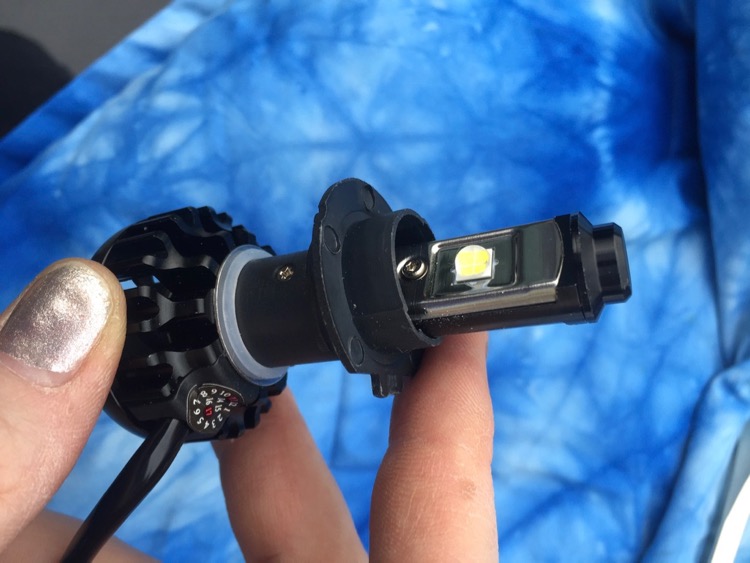 Once detached, it was simple enough to clip into place. The clip isn't quite a perfect fit, but with a little encouragement (and some cursing) it finally got seated and secure. Then you slip the bulb through the now locked in place baseplate and twist it to lock the bulb in securely.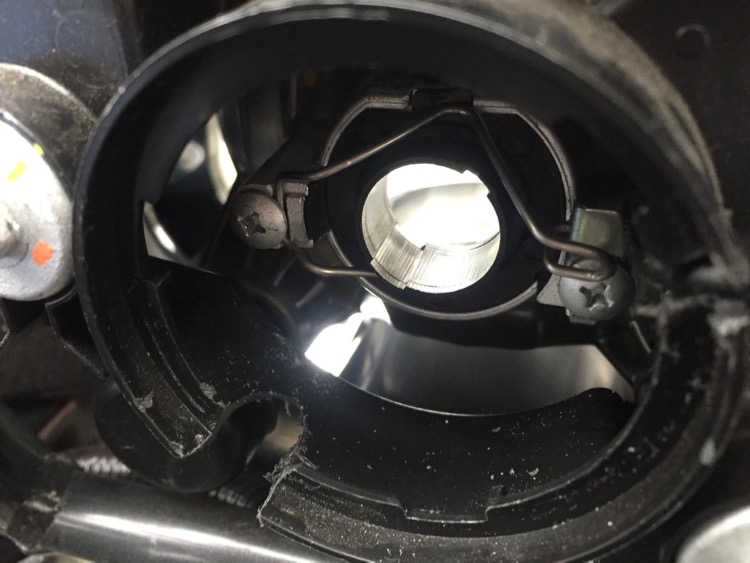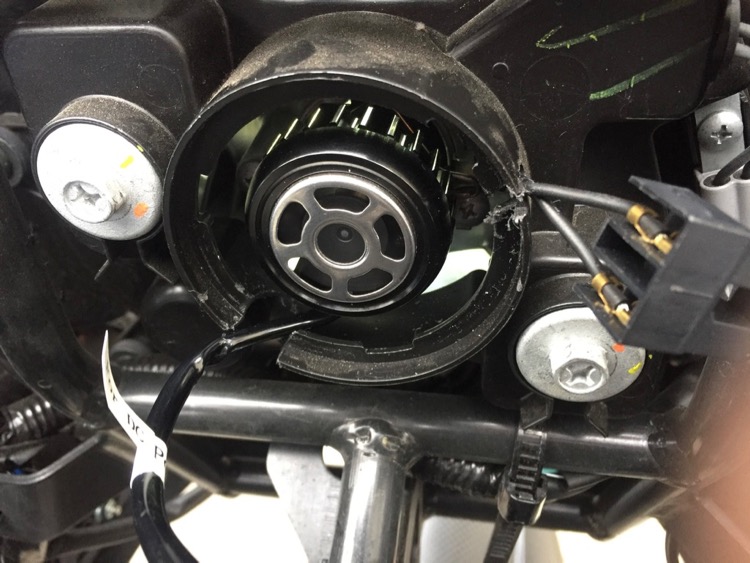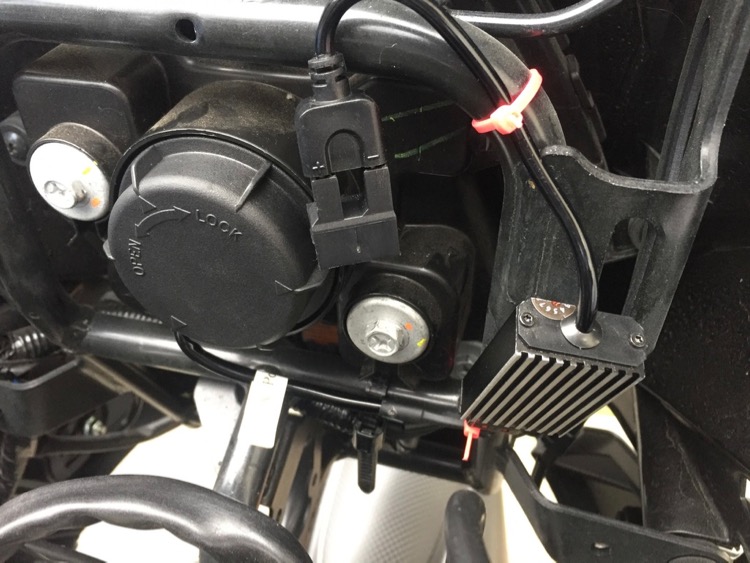 Swapping out the high beam bulb was far easier, as it isn't in a sealed enclosed at all, simply unplug the old bulb, twist it out, insert the LED bulb, twist to lock it in place, and plug it in. 5 minutes, tops.
Does it make much of a difference? You bet it does!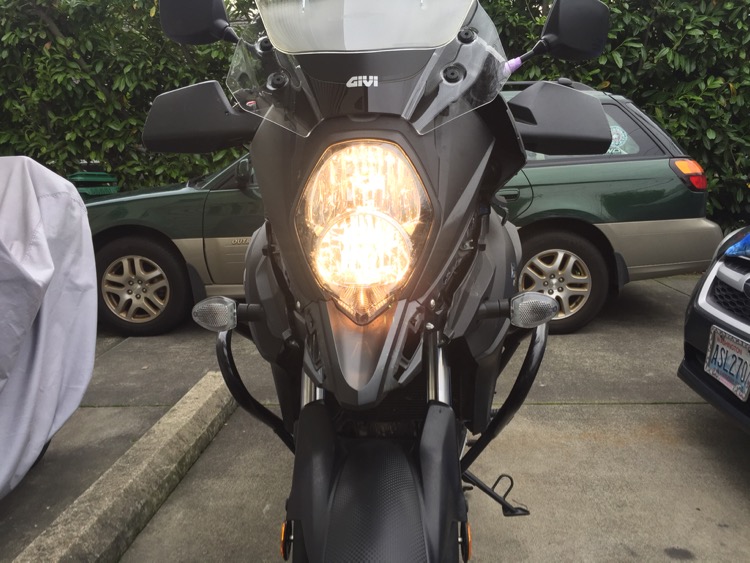 With these bulbs, I've doubled the lumens I'm throwing down range (through the same optics, so its an apples-to-apples comparison) with a lower power consumption (leaving more power for things like charging my phone/GPS unit, heated grips, etc.) While the change in color temperature is at first a bit startling, the purer white light creates starker contrasts at night. I've been riding for a couple hours this evening, just around Seattle, and so far haven't felt like it has impacted my night vision at all (a complaint some riders have.) I also feel like reflective surfaces, like street signs, road markings, etc, really pop and shine under this light. YMMV, of course, but so far I'm happy with this upgrade.